What We Believe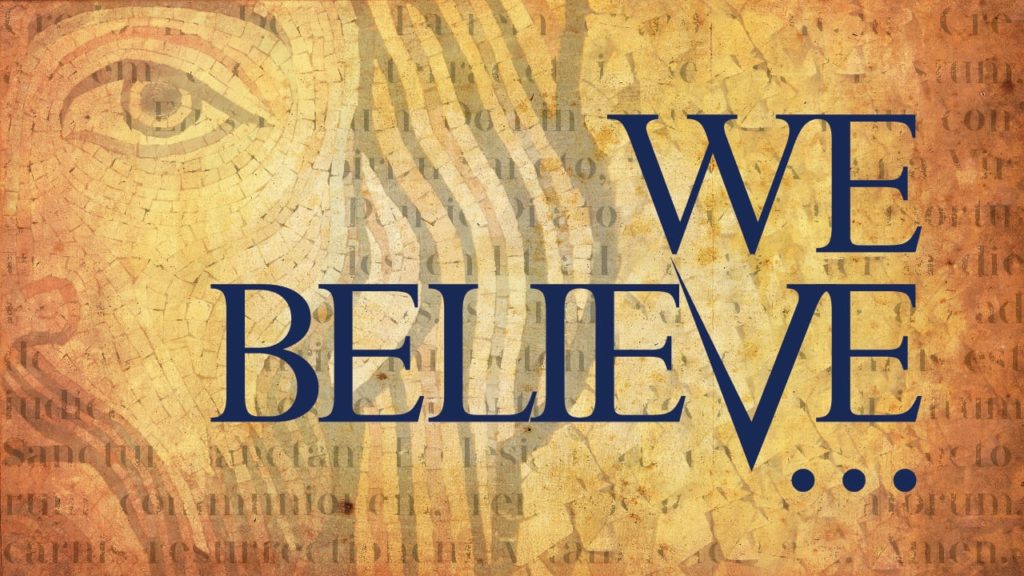 What do we believe?
16 For God so loved the world that he gave his one and only Son, that whoever believes in him shall not perish but have eternal life. 17 For God did not send his Son into the world to condemn the world, but to save the world through him. 18 Whoever believes in him is not condemned, but whoever does not believe stands condemned already because they have not believed in the name of God's one and only Son. (John 3:16-18, New International Version)
God is bigger, better, and closer than we can imagine.
Through His Holy Spirit, God lives in us and lives through us when we accept Jesus as Savior.
The people, not the organization, are the church of Jesus Christ.
The Church is to serve people as Jesus served people.
Jesus Christ is the Son of God. Jesus lived a sinless human life and offered Himself as the perfect sacrifice for the sins of every individual by dying on a cross. He arose from the dead after three days to demonstrate His power over sin and death.
Jesus Christ ascended to Heaven's glory and will return to earth.
Following Jesus is more about spiritual values than spiritual rules.